Where have I been?
posted under category: Life Events on April 30, 2011 at 11:00 pm by MrNate
Thanks to the iPhone GPS tracking debacle and nPhoneTrack, I can see where I've been over the past year.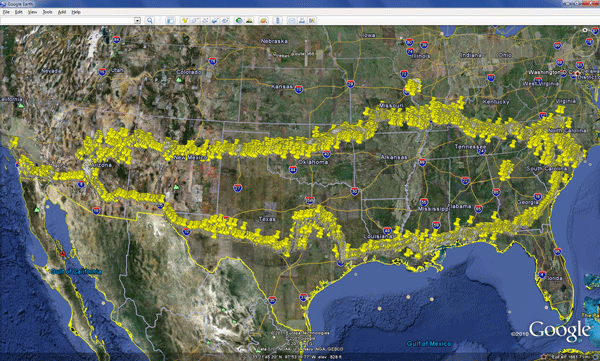 And in my home town, Phoenix, markers in the east valley are extremely dense.