posted under category: General on August 24, 2006 by Nathan
Happy birthday, Flash. 10 years already. Here's a picture I snapped from my Nokia before I scarfed this little puppy down.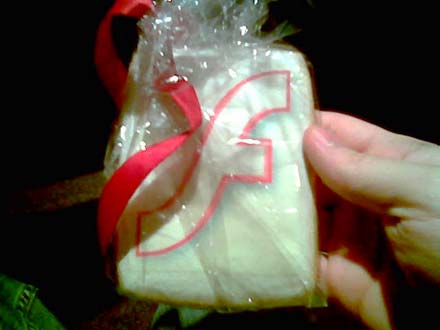 Speaking of little puppies, our little beagle puppy, Zorro, is back living with us after a few years off. It feels sort of like the cosby show.